powder coated surface window aluminum frame profiles
| | |
| --- | --- |
| Precio unitario: | 2500 USD |
| Cantidad de pedido mínima: | 10 Ton |

| | |
| --- | --- |
| Paquete: | customized |
| productividad: | 3000tons |
| Marca: | HONG YING |
| transporte: | Ocean,Air |
| Lugar de origen: | China |
| Capacidad de suministro: | 3000ton |
| Certificados : | ISO14001.ISO9001.OHSAS18001 |
| Hafen: | shenzhen,nansha,guangzhou |
Descripción del producto
metal building material 6063 aluminum window frame profiles anodized aluminum profile for glass construction materials
Product Name

metal building material 6063 aluminum window frame profiles anodized aluminum profile for glass construction materials

Implements Standard

GB5237.4-2008

Grade

6000 Series

Thickness

0.8-2.0mm

Temper

T3-T8

Color

silver,black,champagne,bronze,gold,etc

Surface Treatment

Anodized,Electrophoresis,Wood Grain,Polishing,Brushing,etc

Length

6m or base on demand

Package

1.protective film for each profile;

2.wrap with shrinking bag,pearl cotton or carton;

3.Packing according to customer request;

Load

Around 16tons For 20GP And 27tons For 40HQ
Aluminum Profiles Advantages:
1. Compared with other commonly used metals, the density of aluminum profile Bai is smaller and lighter. The density of Du is only 2.70 g / cm3, which is 1 / 3 of copper or iron. In the process of using Zhi, the required bearing capacity is not considered at all.
2. In the production process, aluminum profiles are treated by two processes, hot and cold, which have strong corrosion resistance.
3. Aluminum profile has good ductility. It can be made into light alloy with many metal elements, with high quality.
4. Compared with other metal materials, aluminum mold has strong plasticity, good productivity and good advantages for production.
5. Aluminum profiles have good casting properties and can be processed into different shapes of aluminum profiles.
6. The surface treatment performance is good and the appearance color is bright.
7. The chemical property is stable, non-magnetic and can be recycled. It is a kind of benign and recyclable metal material.
8. Small elastic coefficient and no spark in collision and friction make the best performance in automobile technology.
9. It has good thermal conductivity and conductivity, and is outstanding in short distance transmission.
10. Compared with other metal materials, aluminum profiles have no metal pollution, no toxicity and no volatile metal on the surface oxide layer.
Themral Break Aluminum Profiles Features:
Heat cut aluminum alloy is the abbreviation of heat insulation aluminum alloy for bridge breaking. Bridge breaking aluminum is also called heat insulation bridge breaking aluminum profile, heat insulation aluminum alloy type right material.
The two sides of the broken bridge aluminum are made of aluminum, and the middle part is made of plastic profile cavity, which can improve the water vapor tightness of doors and windows.
In terms of thermal insulation and sealing performance, the new type of bridge breaking energy-saving aluminum alloy window is leading the fashion.
Broken bridge aluminum alloy window is an improved type based on the old aluminum alloy window in order to improve the thermal insulation performance of doors and windows.
The principle of bridge breaking aluminum alloy window is to use PA66 nylon to separate and connect the two layers of aluminum alloy Indoor and outdoor.
Broken bridge aluminum alloy is a new type of thermal insulation aluminum profile, which can be divided into strip type and glue injection type according to the connection mode.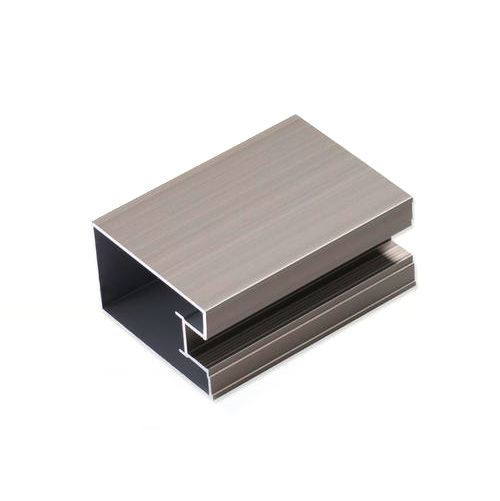 Corporate Introduction:
Guangdong Yong long Aluminum Co., Ltd. is located in the No. 10 (Sanjiang market) of Leping Town, Sanshui District, Foshan. The company was founded in 1997. It is a comprehensive and large-scale aluminum profile enterprise integrating the research and development, production and sales of aluminum alloy profiles. The company is leading the "Hong Ying" brand. Strong comprehensive strength and excellent service make Yong long "Hong Ying" sell well all over the country and exported to Southeast Asia, Europe, South America and many other countries.
Our company has 900 employees, including 120 high and intermediate engineering technology and management personnel, with advanced and perfect design, production, testing and testing methods as well as perfect sales network and after-sales service system. The products sell well in more than 10 national and foreign ports, Australia and Taiwan areas.
Corporate Advantages:
1.20 years' experience and advanced equipment
2.Customize: We can manufacture according to your size and shape of such aluminum profile;
3.Strong production capacity - 28 extrusion lines, 50,000TONS/Year
4.One Stop Service Specialized in mould, extrusion, anodizing, powder coating, wood grain and Processing;
5.Shortest Delivery , competitive prices and excellent service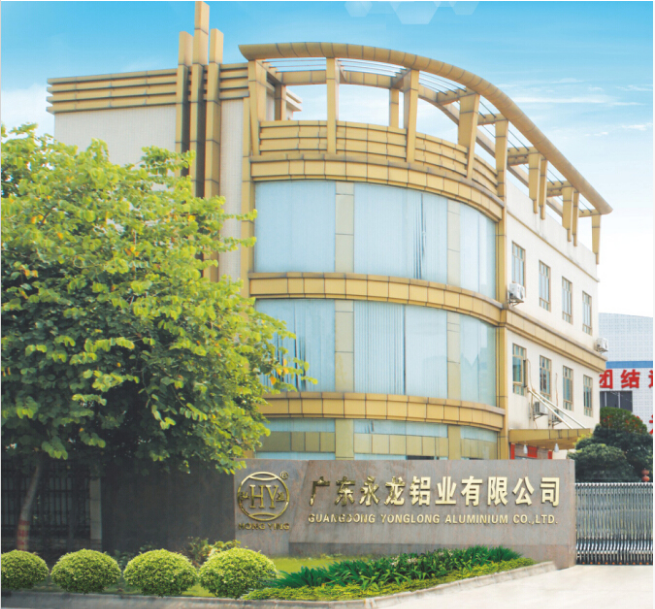 Certificates: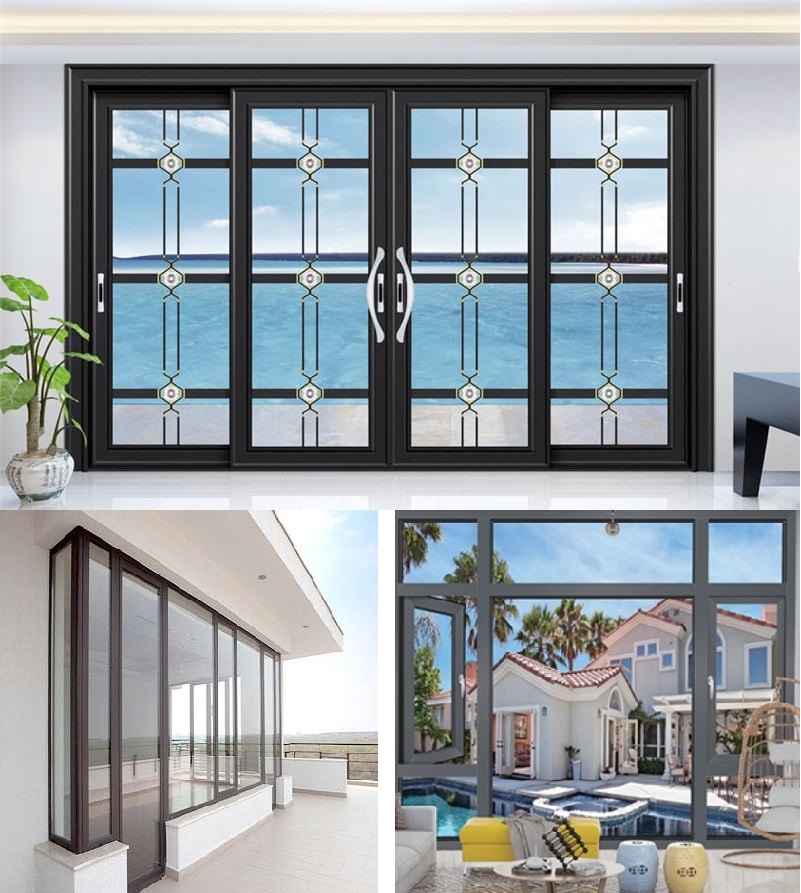 Bedroom Sliding window
When the bedroom space is large enough, sliding doors can be selected to separate sleeping space and other areas, such as study, cloakroom, balcony, etc., to meet the space function division. Meanwhile, double-layer hollow glass filled with argon gas has good sound insulation effect.
Opening the window can be a quiet study; closing the window can be a comfortable sleeping environment. Home, shouldn't it be so casual?
Kitchen Sliding window
Usually the kitchen is adjacent to the dining room. The sliding window can not only separate the lampblack in the kitchen, but also see the situation in the kitchen. For example, when a lover cooks soup in the kitchen, the busy figure can be seen clearly through the sliding window, which is conducive to the exchange of feelings between family members.
If the kitchen lighting is poor, the transparent sliding window can also strengthen the kitchen lighting, let the kitchen say goodbye to the dark state.
Balcony Sliding window
Many times, do not want to use partition wall directly to separate balcony and living room, you can choose sliding window. Safety, sound insulation and dust prevention are much better than sliding doors.
Please tell us the information below, and we will give the best suggestion to you !
1. Where you intend to use the aluminium profiles?
2. If you have the estrusion drawing, send us and we develop the correspondence mold.
3. Which color you want or tell us the architectural style you like.
4. Purchase quantity. It will convenient us to give you the best price.
Guangdong Yonglong Aluminum Co.,Ltd
Guangdong Yonglong Aluminium Co., Ltd. tiene su sede en No. 10 Lequn Avenue, Leping Town, Sanshui District, Foshan City. La empresa fue fundada en 1997. Es una empresa integral de perfiles de aluminio a gran escala que integra I + D, producción y ventas de perfiles de aleación de aluminio. La empresa lidera la gestión de la marca de aluminio "Hongying" y la marca de puertas y ventanas del sistema de alta gama "Konuk KLUK". Con una sólida fuerza integral y un servicio de alta calidad, los productos Yonglong se venden bien en todo el país y se exportan al sudeste de Asia, Oriente Medio, Europa, América del Sur, América del Norte y muchos otros países y regiones.
Nuestra empresa tiene cerca de 1.000 empleados, incluidos 150 ingenieros y personal de gestión de nivel superior e intermedio. Cuenta con un equipo superior de I + D y diseño, presenta equipos de producción avanzados y tecnología de prueba e inspección, y crea una red de ventas completa y un sistema de servicio posventa. Los productos se venden en todo el país. Y las regiones de Hong Kong, Macao y Taiwán, así como más de 30 países en el sudeste asiático, Europa y América del Norte.
Nuestra empresa cuenta con 25 modernas líneas de producción de perfiles de aluminio y 35 equipos de inspección de calidad (conjuntos), que integran fusión y fundición, molde, extrusión, glaseado mecánico, anodizado, recubrimiento electroforético, pulverización de polvo, vetas de madera de transferencia térmica, líneas de producción de aislamiento térmico, inyección de pegamento / trazado de líneas, procesamiento profundo de aluminio industrial y la introducción de tecnología avanzada de tratamiento de superficies de baño de porcelana. Con su excelente tecnología y artesanía, se encuentra en los bosques de la industria del aluminio y es muy elogiada por los clientes. Después de años de desarrollo, la empresa ha pasado la certificación del sistema de gestión de calidad ISO9001: 2015 y las certificaciones de productos estándar internacionales.
Nombre de empresa: Guangdong Yonglong Aluminum Co.,Ltd
Representante: Weiwen Chen
Producto / Servicio: Perfiles de aluminio , Extrusión de aluminio , Ventanas de Aluminio , Puertas de Aluminio , Muros cortina de aluminio , Encofrado de Aluminio
Capital (Million US $): 10,000,000RMB
Año de fundación: 1997
Facturación Annual: US$50 Million - US$100 Million
Porcentaje de exportación: 61% - 70%
Volumen Total de Compras anual (Millones de dólares EE.UU.): US$5 Million - US$10 Million
Número de Líneas de Producción: 25
Número de empleados para investigación y desarrollo: 11 -20 People
Número de empleados para control de calidad: 11 -20 People
Servicio del OEM proporcionado: yes
Tamaño de la fábrica (metros cuadrados): 10,000-30,000 square meters
Ubicación de la fábrica: No.10 Lequn Avenue,Leping Town,Sanshui District,Foshan City,Guangdong Province, P.R. China
Persona de Contacto: Ms. Susan
Número de Teléfono: 86-757-87392211