Escultura de bronce personalizada de tamaño natural para Memorial Mounment
Descripción del producto
Escultura de bronce de tamaño natural personalizado de alta calidad para Memorial Mounment \ n \ n \ n Vincentaa Sculpture Co., Ltd. \ n Servicios completos de fundición y servicio a medida \ n ¡Garantía de calidad de 30 años! \ N \ n Escultura de bronce por encargo monumento \ n Cliente: Rose Bennett País: EE.UU. Tamaño: tamaño de vida Material: Bronce Fecha: 2014-09-11 \ n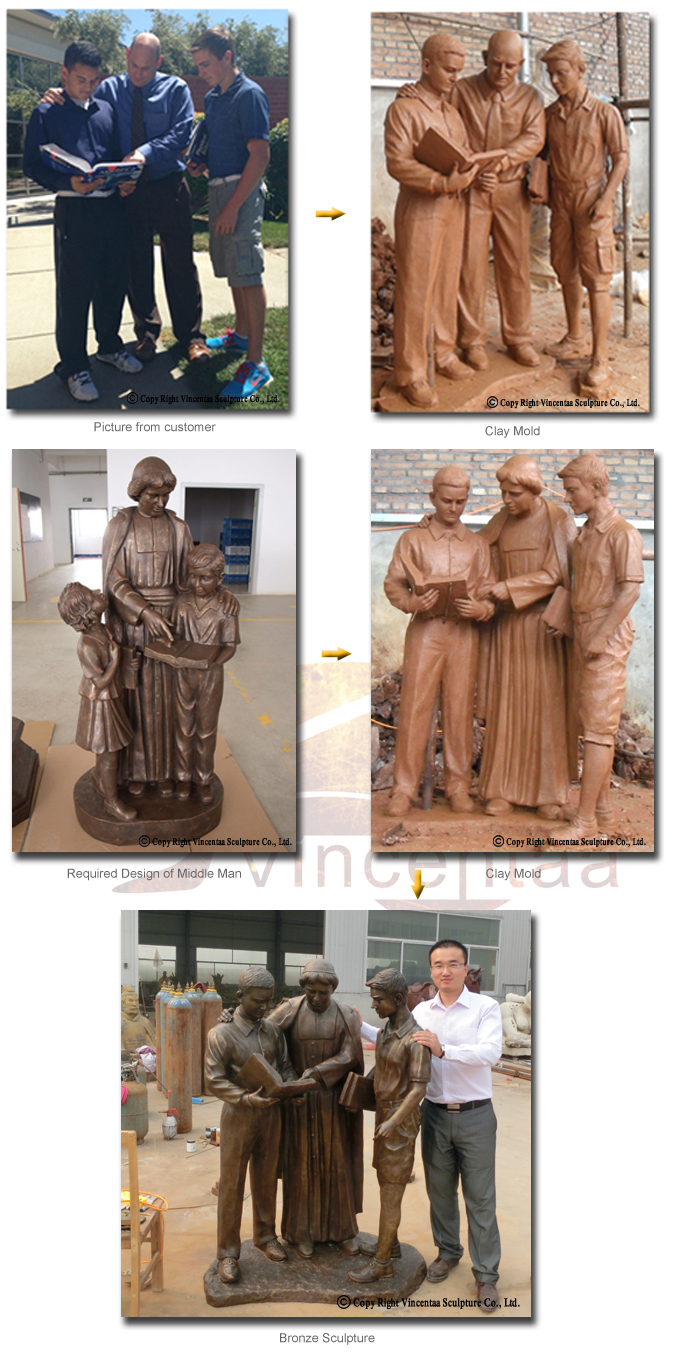 \ n \ n Galería en línea: \ n \ n
Our Advantages on 

Bronze Sculptures

1. High quality Bronze Materials for our bronze sculptures


2. Advanced casting technique - Lost wax casting with plaster shell

3. excellent patination work

4. Directly supplied by foundry and save our customers at least 25%
\ n \ nSi necesita alguna escultura de bronce personalizada, no dude en ponerse en contacto con Vincentaa! \ n \ n \ n \ n

orte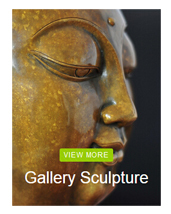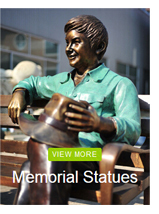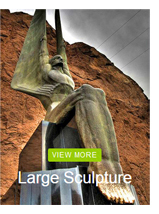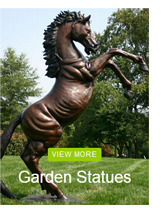 \ n \ n

\ n \ n
Popular Animal Statues




Horse

Bull

Deer &

Bulk




Dolphin

Eagle

Elephant

Monkey & Ape

Bear

Lion

Crocdile

Giraffe

Crane

Rabbit

Wild Boar

Hippo

Rhino

Cat

Dog

Wolf

Sealife
\ n \ n

\ n \ n
Popular Figure Staues

Children

Bust

Musical

Sports

 

Erotic

Christianity

 
 

Mythology

Buddha

 

Fat Lady





\ n \ n

\ n \ n
            

Popular Fountains

          


Large Fountain

Dolphin Fountain

Tiered

 Fountain

Wall Fountain

Bird Fountain

Children Fountain

Mermaid Fountain

Lion Fountain




 

Horse Fountain

Other Style
\ n \ n Proceso de lanzamiento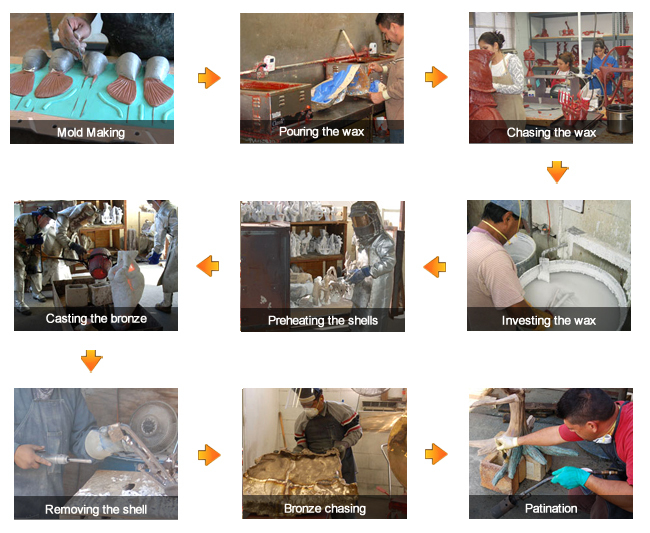 \ n \ n
Loxt Wax Casting Process




1.Creating the mold.

The process begins with the object to be reproduced in bronze. A wax or clay model created by the artist is often the original, but virtually any object can be molded. It is critical to craft a mold that captures all aspects of the original piece because these fine details can not be recaptured later in the process.


2. Pouring the wax.

We pour the finest art casting wax into the mold to cover all interior surfaces to the optimal thickness. After the wax has cooled, the mold is removed, revealing a wax "positive" that precisely duplicates the original object.

3. Chasing and gating the wax.

Our talented artisans chase the wax to make sure they are free of seam lines and imperfections. This is one of the most crucial stages of the process and is an area where we invest substantially more time than many other foundries. Upon completion, we add wax gating to allow gasses to escape and molten metal to flow in evenly during the bronze pour .

4. Investing the wax.

Over the next several days, the wax undergoes a series of baths to construct a hard ceramic shell around it, called "investment". Slurries of increasingly coarse sand and silica build up this coating.

5. Burning out the wax.

The shelled wax is placed in an oven to create the negative space into which bronze will be poured. This part of the process gives our method of casting the "lost wax" name.

6. Preheating the shells.

Once the wax is melted out, the now-empty ceramic shells are placed in another oven that bakes them at 1700 degrees F. This preheating process strengthens the shells and helps the molten bronze flow quickly throughout all areas of the shells.

7. Casting the bronze.

We cast using only the finest grade of pure silicon bronze. Bronze ingots are melted in a crucible furnace until they transform into a molten liquid with a temperature of about 2050 degrees F. Then we hand-pour molten bronze into the preheated shells at a precise temperature.

8. Removing the shell.

Once the bronze-filled shells have cooled, we break away the ceramic shell to reveal the raw cast bronze inside. Any remnants of ceramic shell are removed from the unassembled pieces of cast bronze in a blast cabinet.

9. Bronze chasing.

The various pieces making up a single sculpture are welded together into an assembled whole using our TIG welders. Then, using precision die grinders and other specialized tools, our experienced artisans spend many hours removing any imperfections from the metal surface.

10. Patination.

Next, we heat the surface of the bronze and apply multiple coats of chemicals that react with the heat to create a gorgeous finish permanently fused into the surface of the bronze. Afterwards, thin coats of wax may be applied to give the sculpture a lustrous glow. After cooling, we hand-polish and buff it to a sheen

11. Packing for shipping.

The bronze sculpture is packed into corrugated or wooden packaging. We inject foam around the bronze artwork to firmly cushion it during shipment to any location in the world.
\ n Período de lanzamiento: \ n A. Generalmente 15 días para el molde de arcilla y 25 días para el bronce fundido \ n B. Si se trata de una escultura grande, el tiempo debe ser un poco más largo. 20 días para el molde de arcilla y 35 días para el bronceado. \ N C. Si tiene alguna solicitud especial sobre el período de lanzamiento, infórmenos antes de realizar un pedido. \ N \ n Acerca de Vincentaa
Vincentaa, as one of the largest and prestigious bronze foundries in China, has been producing fine art bronze sculpture with its experienced team for over 20 years. Being expert in all aspects of sculpture casting, we can offer you high quality sculptures of any sizes embodying our same and stable skills, techniques and attention to ensure the quality finish you need. We have developed full and careful and wide range of personal services to guarantee your satisfaction, which covers mold making, bronze casting, patination, and the final delivery and installation plus 30-year quality guarantee.  
Our website:


\ n \ n Servicio personalizado hecho a medida de la imagen: si nos proporciona el dibujo o la imagen, podemos hacer el boceto del diseño para su confirmación. Luego, de acuerdo con sus requisitos para personalizarlo. \ N Hecho a medida del molde: si nos envía el modelo (incluso si tiene otros materiales). Podemos hacer la reproducción por ti. Hecho a medida a partir de ideas: si nos permite conocer sus ideas, podemos ayudarlo a hacer que la planificación del diseño le ofrezca el boceto de diseño. Luego, de acuerdo con sus requisitos para personalizarlo. \ n Servicios de fundición 1. Moldeado: \ n Molde de arcilla, molde de goma de silicona, molde de cera \ n \ n 2. Fundición a la cera perdida: \ n Podemos ofrecer dos tipos de fundición a la cera perdida, uno con revestimiento de cerámica y otro con yeso que es para \ n escultura de bronce de calidad de galería. \ n \ n 3. Patination: \ n Hay más de 10 tipos de pátinas populares para escultura de bronce y nuestro equipo también sigue desarrollando nuevas \ n pátinas para enriquecer nuestra pátina banco \ n \ n 4. Ampliación de Escultura \ n Nuestros artesanos pueden hacer un molde de arcilla de gran tamaño de acuerdo con su pequeño molde. Incluso si no tiene un molde y solo una imagen \ n, eso no será un problema para nosotros. Podemos convertir sus ideas en cualquier tamaño de esculturas de bronce \ n \ n \ n 5. Alojamiento: \ n Los escultores y artistas son bienvenidos a nuestra fábrica para unirse al proceso de fabricación y fundición. \ N \ n \ n Popular Patinas A marrón oscuro B Latón amarillo C pátina verde D Marrón claro \ n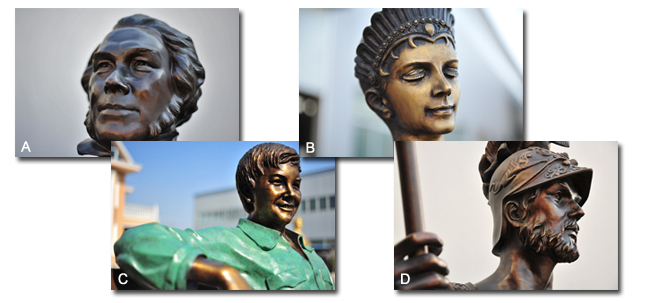 \ n \ n Excepto por estas 4 pátinas populares, también hay más de 6 tipos de pátinas de uso común, bienvenido a contactarnos para obtener más detalles. También tenemos un equipo para seguir desarrollando nuevos colores de pátina para esculturas de bronce que puedan conocer a todos los escultores ' peticiones. Si eres un escultor y quieres unas pátinas especiales, no dudes en invitar a Vincentaa. \ n Embalaje y envío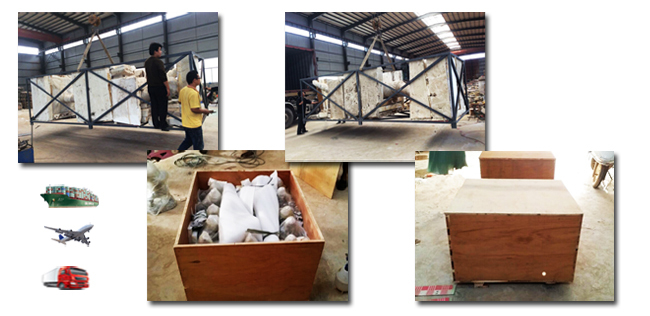 \ n \ n \ n \ n

\ n \ n \ n
Why Vincentaa ?

1

  Lost-wax casting with ceramic shell / plaster shell to make the surface more smooth and fewer hole


2

  Rich experience and professional knowledge always allow us to supply great service and perfect quality. 




3

 

When we work, photos of the clay mold and casting will send you in every3-5 days to keep you updated

4

  At Clay Mold making Step, we will adjust the clay mold100% according to your requests

5

  Our Professional packing will furtherestprotect your sculpture

6

  Our cooperated freight frowarder has rich experience inDoor-to-Door transportation, which means he will transport your sculpture directly from our foundry to your home, which will save you lots of timeand money.

7 


  Money-Back Guarantee:




    A) If you are not satisfied with the clay mold at last, we will pay all your money back.




    B) If any damage happens during transportation, we will take the whole responsibility. Pay money back to you or transport a new one for fee.
\ n \ n
FAQ

 1

  

 Question: hat information should I give you after I decide to place this order?



 
 

Answer: Before you place this order, you have to confirm the design, size and patina you want.

 2

  Question: What is your company's terms of payment?

 

  Answer:

     A) Our terms of payment: 30% advance payemnt by T/T; the balance should be paid also by T/Tafter your inspection and before shipment.
     B) Common-used way of payment is Telegraph Transfer (T/T), it is very convinent and easy. Of course if you think it is not safe for you, we also accept Alibaba Payment -Escrow and Paypal


 3

 Question: I know nothing about the import, can you help me?

7 


 

Answer:This will not be a problem. If you do not know how to import, our cooperated freight forwarder will help you to import. You only have to pay a small money to them and they will take care of everything. It is very easy and simple.

 4


Question: What if I do not like the clay mold or bronze sculpture you made, can I get my money back?



 

Answer:No problem, if you do not like the sculpture we make for you, we will pay your money back within 7 days.

 5

Question: What should I do if I find some damages on sculpture when I open its packing?




Answer: When you unpack the sculpture, please take photos step by step. After finishing unpacking, if you find damages, please take photosof the damage parts also. Then send both the photos of unpacking and damage parts to us at once. We will figure out the reason and give you several solutions for the damages. (The common-used solution is that we make a new sculpture and transport to you freely. )
\ n Somos muy buenos en la personalización de esculturas de bronce, invitamos a ponerse en contacto con nosotros para obtener una cotización gratuita. \ n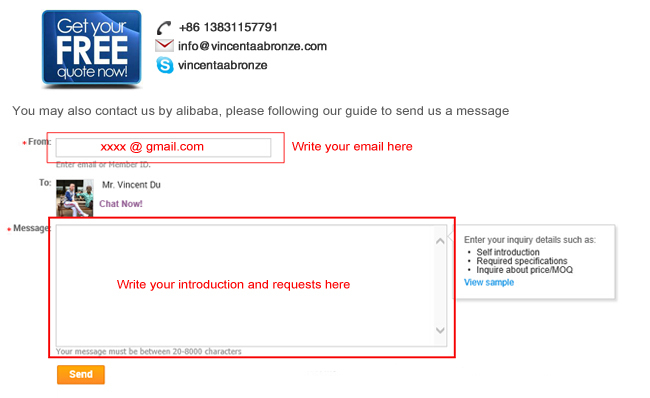 orte
Grupos de Producto : Figura de bronce estatua > Otra figura de bronce